Description
Model: STR-BMPCC6K
Form-Fitted to the Blackmagic Pocket Cinema Camera 6K and 4K

Arca-Swiss Plate Mounts to Cage Base and Many Photo Tripods

Top Handle Mounts Directly to NATO Rail/Top Rod Mount

Top Handle can Accept 15mm Rod to Expand Accessorizing Options

Cut-Outs for Battery, Memory Card, and A/V Output Access

Mounts to Tripod Quick Release Plate with 1/4-20 and 3/8-16 Mounts on Base Bottom

Mounts to ARRI Standard 19mm Dovetails
Form-Fitted Cage Frame
The camera frame is shaped specifically to the Blackmagic Pocket Cinema Camera 6K and 4K -style body, with cutouts on top for button and dial access. Room has been made on the left and right sides of the cage for access to memory card slots, A/V inputs & outputs, and remote port access. There is also a cutout on the bottom of the cage over the battery port, allowing for quick swaps without having to unmount the cage. The cable clamp on the left side of the cage is positionable and universal and can be used to support most HDMI and USB-C cables.
New Top-Handle Design
The new top handle design includes more mounting options. It can be mounted to either the top rod mount or the NATO rail of the cage frame. A 15mm rod can also be inserted into the front or back of the handle which enables you easily mount a monitor or EVF. The top handle also includes multiple 1/4 mounting points for accessories. A cold shoe mount is located at the front of the handle, near where it connects to the frame's front.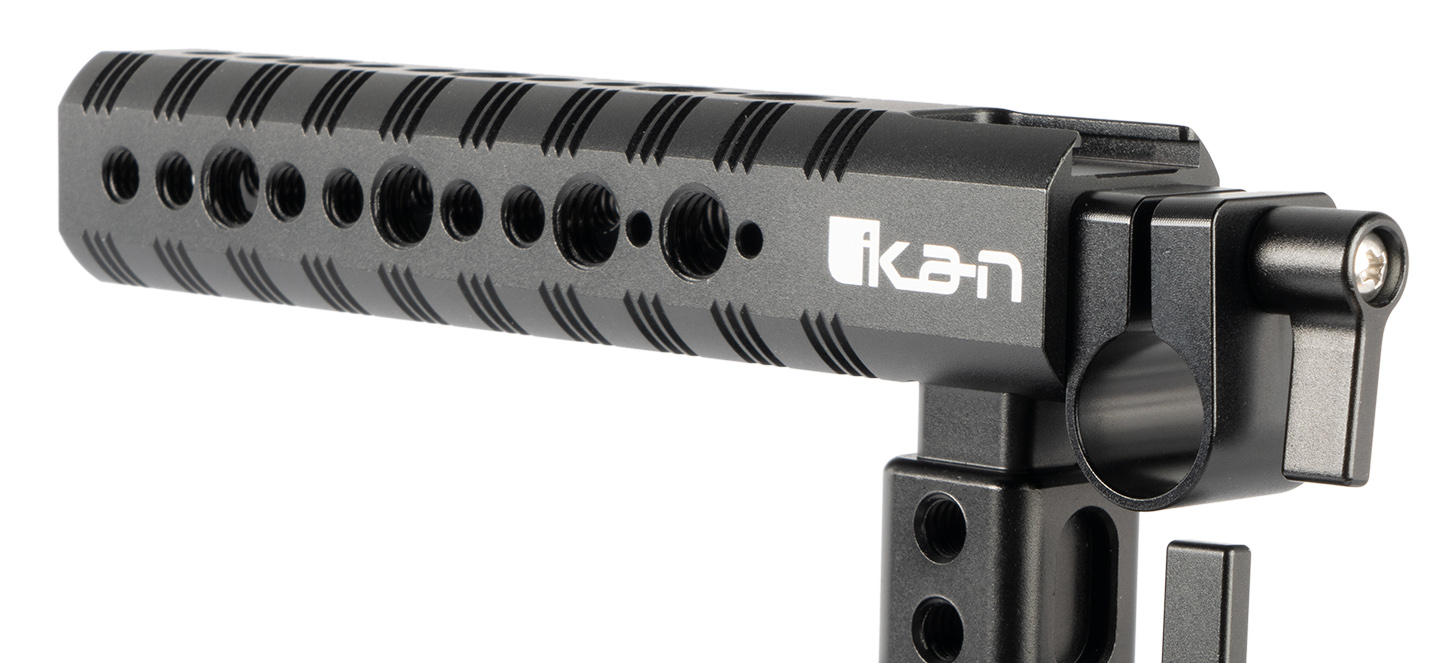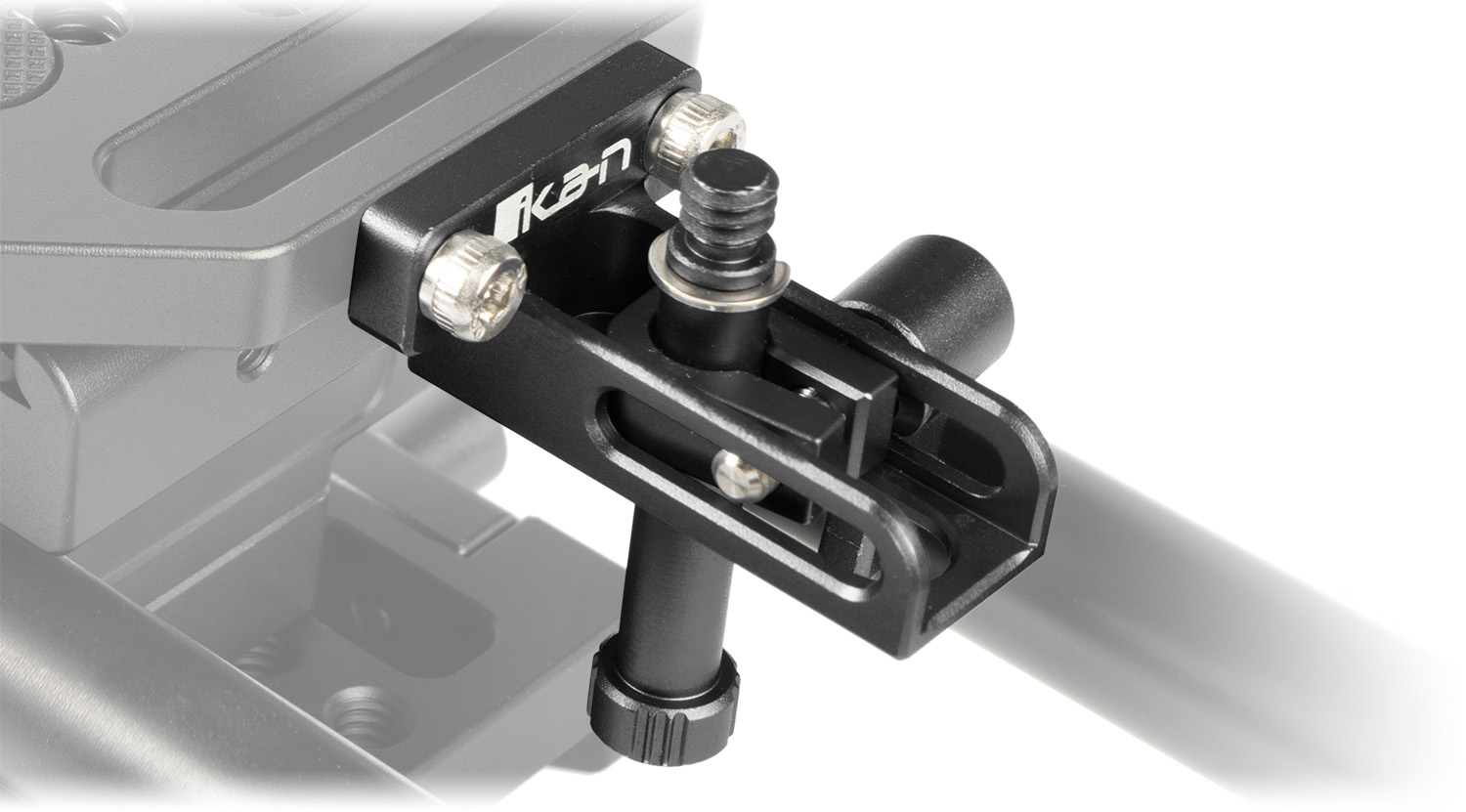 Metabones and Commlite Support System
The STR-BMPCC6K, comes included with a Metabones and Commlite adapter support system which connects to the 1/4-20 screw thread of the adapter. This reduces the amount of stress on your lens mount when using full-frame lenses on the adapter. 
Arca-Swiss Quick Release System
The Arca-Swiss style base connection is compatible with many types of photo tripod quick-releases, which means that is can be mounted to a photo tripod instead of the tripod quick release plate if it is removed from the base.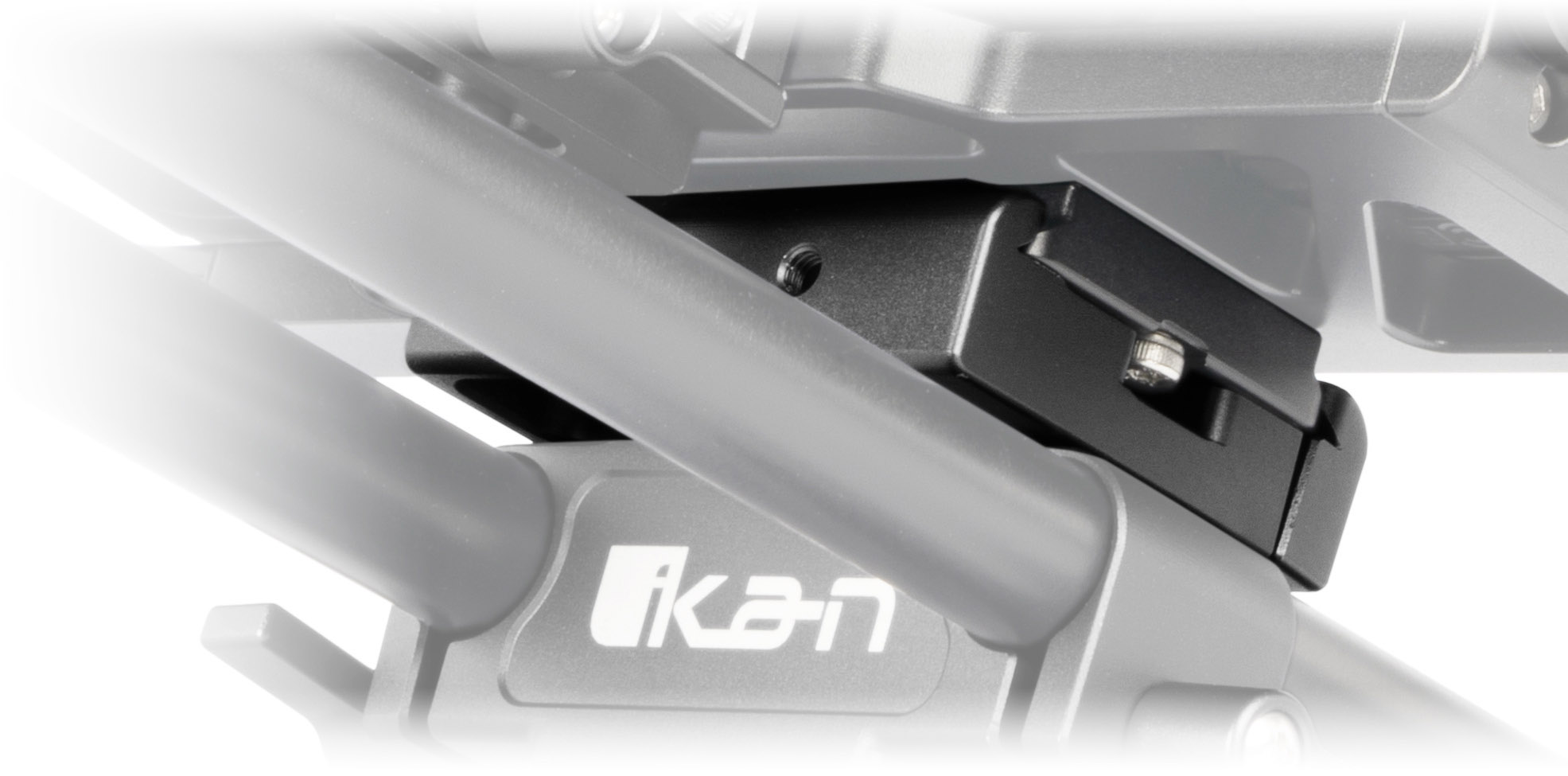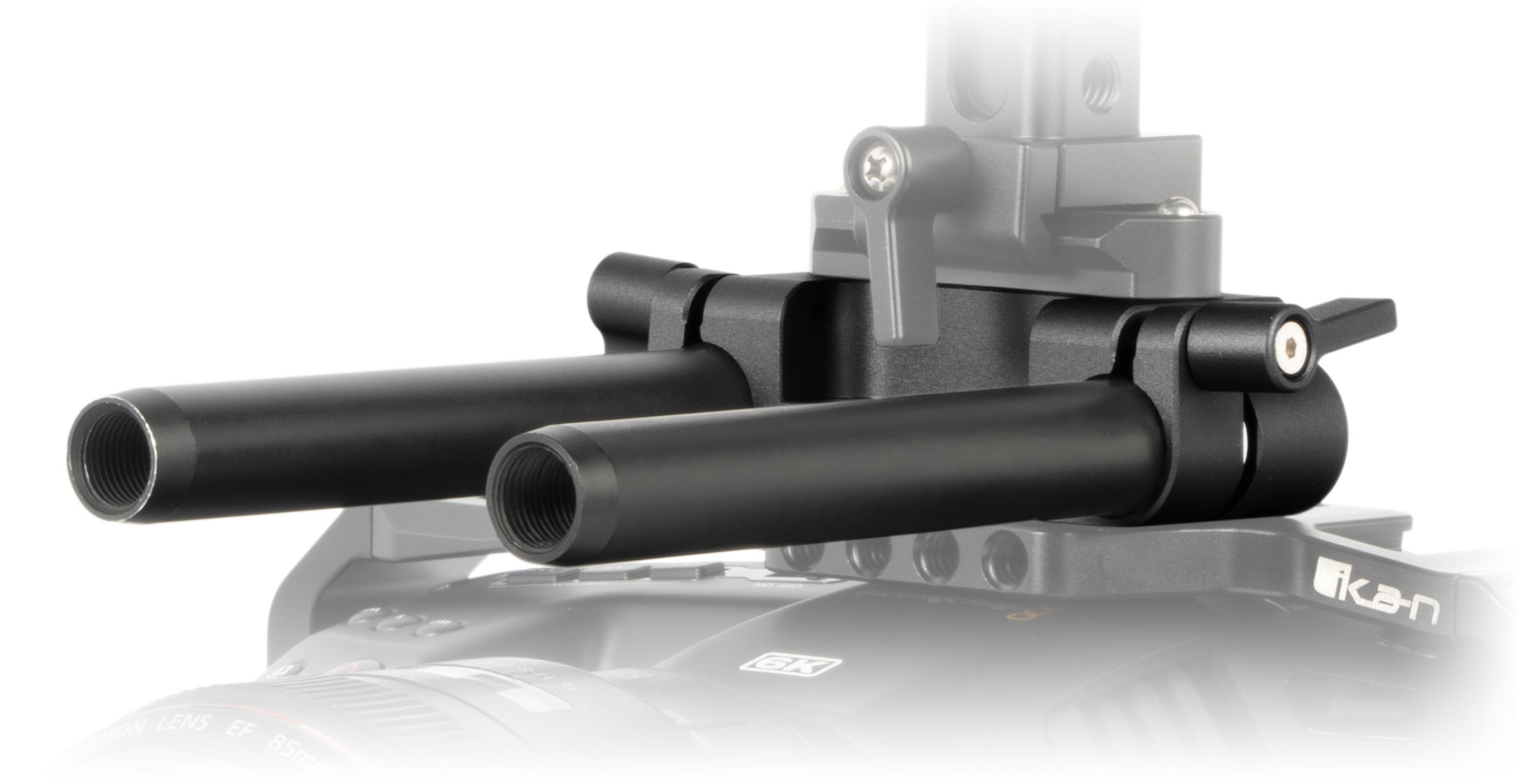 Top 15mm Rod Mount
The BMPCC6K cage allows you to mount a pair of 15mm rods to the top of the cage frame. Using rods mounted at the top of the cage frame is ideal for mounting accessories such as a monitor, EVF, top handle, or a wireless follow focus motor.
HDMI and USB-C Cable Clamp
The BMPCC6K cage includes a redesigned HDMI and USB-C cable clamp which allows you to safely tighten your cables when deciding to use an external monitor or a Samsung T5 SSD for recording. The cable clamp will secure your cables without wearing them down.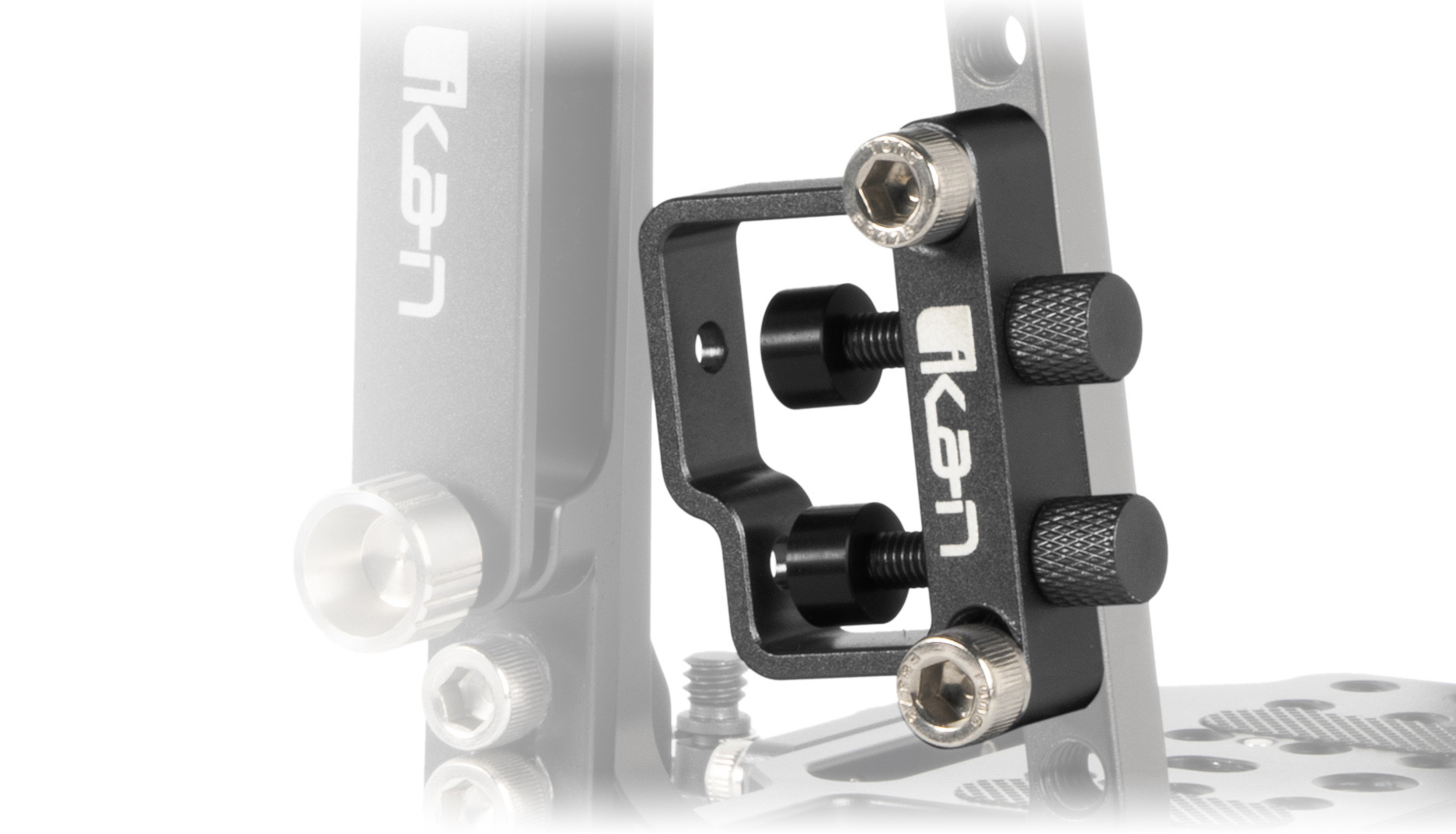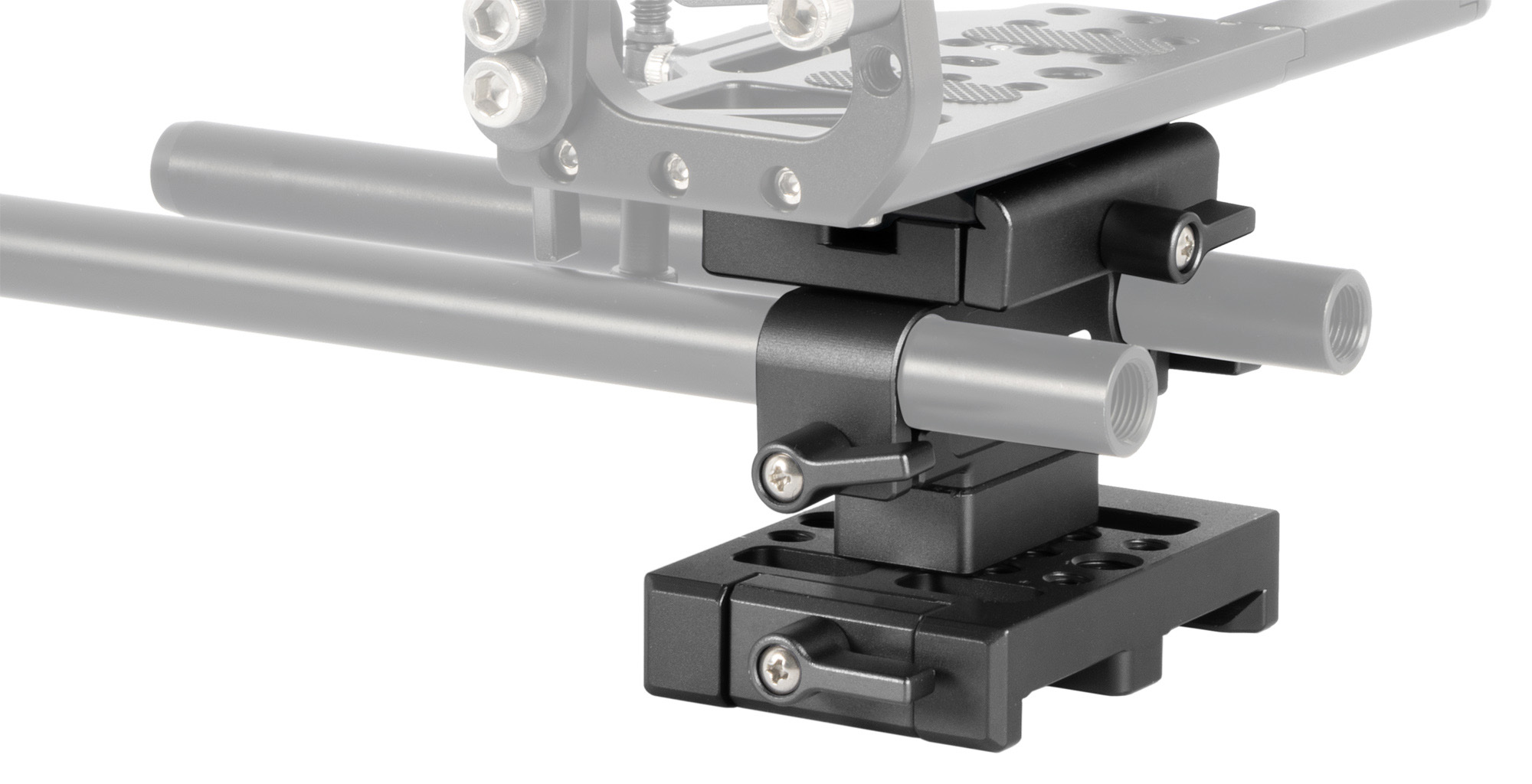 New Base Design
The base is simple and sleek, with mounts for two included 15mm rods (2x 200mm rods plus 2x 100mm extensions w/ couplings) and both 1/4-20 and 3/8-16 mounting points for tripod quick release plates. The locking knobs are large and solid and have a kipping function that allows tightening even when the knobs are partially obstructed. The base locks to the frame with an Arca-Swiss style connection, and there are hard stops on either side to allow safe horizontal positioning. The bottom of the base has a Standard 19mm ARRI dovetail mount, but note that not all dovetail plates conform to the same standard of size or manufacturing tolerances
Shipping Weight (lbs):
1.5
Shipping Dimensions (in):
14 x 8 x 6
Product Weight (lbs):
3.44
Product Dimensions (in):
12.6 x 6.75 x 4
What's Included:
1 x Cage Frame
1 x Top Rod Mount w/ NATO Rail
1 x Top Handle
1 x Metabones Support
1 x Samsung T5 SSD holder
1 x HDMI/USB-C Clamp
2 x 200x15mm Rods
2 x 100mmx15mm Rod Extensions
1 x Base w/ ARRI Standard 19mm Dovetail Mount

Base Connection Type:
Arca-Swiss Style (Male)
Build Material:
Anodized Aluminum
Cable Clamp:
HDMI/USB-C
Camera Compatibility:
Blackmagic Pocket Cinema Camera 6K & 4K
Mounting System:
Top Handle: NATO Rail | Cage Frame: Arca Swiss Plate | Base: 19mm ARRI Standard Dovetail
Rod Compatibility:
15mm Standard
Rod Extensions:
2x 100mm/4" Rods with Coupling Included
Rods:
200mm / 7.875"
Shoe Mounts:
1; Backless Cold Shoe (Body), 1; Cold Shoe (Top Handle)
Stratus Rod Style:
Static 15mm Rod Mount
Top Handle Mount:
Standard NATO Rail
UPC Code:
847983030859
Features
Description
You can use this description to display some useful information to your customers.
Shipping & Returns
You can use this description to display some useful information to your customers.